Intro
I have been creating miniature replica models for about 25 years.All the models are built from scratch.All models are very detailed,hand formed and all come with working lights. Over the years my hobbie had created Full KISS Alive 2 Stage Replica. Scenes from STAR WARS, Entire Train Villages, complete with working lights , sound effects, visual effects. I can Make a Replica of your home, cottage, Business, Favorite Instrument, Motorcycle, Invention/Prototype, Development,.....pretty much anything.....with in reason. Please take a moment and check out some samples of projects in the making.
The ultimate bachlers lair.


Upstairs you will find the Master Bedroom, Games Room, and the Music Room. All with large Windows, full furnished,and light up!

Downstairs you'll see the Stainless steel Kitchen

Dining room

Large living room/with a working Big Screen TV.

The waiting room with foozball table.

All fully furnished.

3 Large Decks.

Giant BBQ Pit!

"Id Move In, but Im not 1/8" Tall. But to build this design in accual size,

It would cost around 2 Million on the ground, and 50 million if you accually want it up in a tree.
This Kit Rocks! Even @ 8"

From Photos,I can Build a Replica of your....
Home
Cottage
Business
Favorite Guitar
Invention/Prototype
Movie Scene
Concert Event
Home Studio
Or I can Design a "one of" original, for you!
Email me at: miniaturecreationz@hotmail.com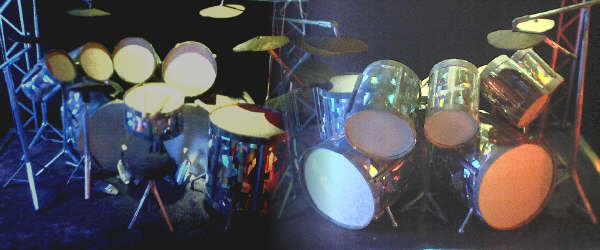 Build a model of your kit?
Example:
5pc kit like yours....about 200 hours, @ minimum wage....kidding! But will build one for ya for $400.00